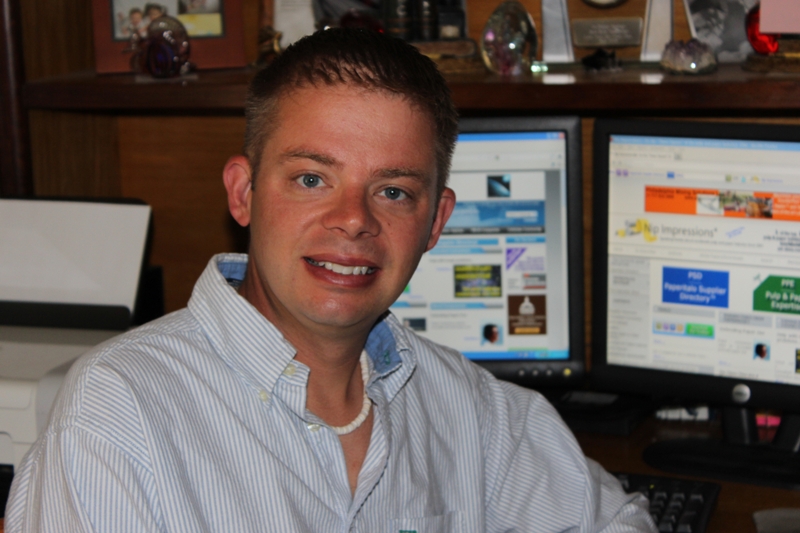 Ladies and gentlemen, in our industry - as in all industries - the only real constant is change.
Some companies thrive while others struggle to stay afloat.
Companies get bought out, companies make acquisitions, they announce expansions and they announce cuts. Sometimes they close some of their operations or sell them off, and sometimes they shut down entirely.
In the pulp and paper industry, as usual, we've seen a flurry of activity on these fronts.
In Maine, we've seen several mills in the news as of late.
On 2 December 2014, a federal bankruptcy judge approved the sale of the Great Northern Paper mill in East Millinocket to Hackman Capital Acquisition LLC, a Los Angeles California-based investment firm, for $5.4 million.
Cate Street Capital, which bought the Millinocket and East Millinocket mills for $1 in 2011, had operated the mill for a couple of years before high energy costs and shrinking demand for the newsprint that it produced forced it to shut down in late January and more than 200 people were laid off. The company filed for Chapter 7 bankruptcy on 22 September 2014.
It's unlikely the mill will reopen.
Then there's Old Town Fuel & Fiber in Old Town, Maine. It closed down in mid-August and 180 workers were laid off. It was reported that when mill employees finished up their work on 13 August 2014, they were told not to come in the next day, that they no longer have a job, and to go sign up for unemployment.
The next day, the company issued a statement, saying, in part, "Effective immediately all Old Town mill operations will be indefinitely suspended. All employees not needed for securing the facility will be furloughed. During this idled period ownership will be pursuing options to secure the long-term viability of the facility."
On 5 December 2014, a bankruptcy court judge approved a $10.5 million sale of the mill to Expera Specialty Solutions of Kaukauna, Wisconsin. U.S. Bankruptcy Judge Louis Kornreich approved the transaction, which calls for Expera to purchase for $7.3 million in cash and $3.2 million later. The judge's order said the deal was "in the best interests of the debtor's estate, its creditors, and other parties."
Expera said it plans to reopen the Old Town Fuel & Fiber mill once it finalizes the deal.
Of course, there's the Verso mill in Bucksport, Maine. At the beginning of October, the company announced that it would be closing the Bucksport mill and laying off the majority of more than 500 workers.
On 8 December 2014, Verso announced that it had sold the paper mill and its power plant to AIM Development, a Canadian scrap metal recycler, for approximately $60 million.
As you may recall, Verso also sold its paper mill in Sartell, Minnesota to AIM Development in 2013 after an explosion and fire at the mill on Memorial Day 2012. AIM demolished the mill and redeveloped the site.
It's anticipated that AIM will also seek to scrap the Bucksport mill and make the property available for redevelopment.
Mill workers about to lose their jobs have voiced their frustration to local newspapers, and Bucksport resident Chris Soper wrote a song about the whole ordeal entitled, "Small Town America."
In the song, he sings, "We have our freedoms, but we can't speak our minds. In a world of deceit, honesty's so hard to find. Just like this old mill town, everything will sell. Rich keep getting richer on the way to hell. Small town America, where'd you go?"
In an interview, Soper said the closure is "not fair to us," adding, "I think people struggle through life, and every day they see the big dog win every time, and the little guy gets pushed aside. They make $60 million off scrap metal they send to China, and we're sitting here trying to figure out how to feed our kids."
He said that the company was "grossing $100 million quarterly at one point 15 or 20 years ago" and now the town is going to suffer because of Verso's greedy decision.
It's a catchy tune, and I certainly understand the frustration being felt in places like Bucksport and East Millinocket.
Once upon a time, much like the folks at Old Town, I had a job and was told late one night that I was being let go and to go file for unemployment. Five or six years ago, I worked at a small town newspaper where we announced that the area's biggest employer was shutting down its local operations, leaving 8,000 jobless. Unemployment in the area skyrocketed - but eventually came back down.
Yes, perhaps the company was "grossing $100 million quarterly at one point 15 or 20 years ago," and I have no doubt that many who have lost their jobs or will be losing their jobs have worked hard for many, many years.
I've been there.
In the case of Verso, which is trying to buy out NewPage (which had filed for Chapter 11 bankruptcy protection after accumulating more than $3 billion in debt), the company isn't making money hand over fist. Just last quarter, Verso reported nearly $36 million in net losses - which was up 363 percent from last year's third quarter loss of $9.78 million.
As we all know, Verso didn't sell its mill because it was "greedy." If the mill was profitable, it would still be in operation today. If the mill was profitable, or had a fighting chance of being profitable, a scrap metal company wouldn't have had the highest bid.
There was a time and place where I noticed some handwriting on the proverbial wall but refused to read it. After all, if I don't read it, it's not there and it does not exist, right?
Wrong.
The message might not be pleasant, but ignoring it and burying your head in the sand is a mistake.
If you don't read the handwriting on the wall, take the message to heart and prepare, sooner or later, someone else will read it to you.

Steve Roush is Vice President, Content Channels and in charge of the International Desk at Paperitalo Publications. He can be reached by email at steve.roush@taii.com.
****