The Pulp and Paper Industry will receive more benefits from the oil collapse
Print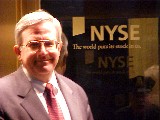 Last Thursday, 29 Jan 15, I went to Houston to hear an update on the capital spending plans for the oil, gas and related industries for 2015. There were 1,500 attendees at this two hour presentation. I was probably the only one in the room not ready to slit my wrists. There have been USD 41 billion in planned capital spending cancelled in the last six weeks in the US, USD 25 billion in Canada, all in the broad general category of oil and gas. Interestingly, even with this dire news, work on the US Gulf Coast continues to be tight, due to LNG (Liquefied Natural Gas) export facilities being constructed. In 2014, there were 119 million effort hours expended in construction in this coastal region, from Brownsville, Texas to Pascagoula, Mississippi and it is not expected to peak until 2017 at 188 million effort hours. Other than this, the news was grim for construction in oil and natural gas. It is expected that capital spending in the Canadian Oil Sands will drop by 73% in 2015 as compared to 2014.

For our industry, the secondary benefits from the oil collapse may outweigh the obvious primary benefit--cheaper energy. Let me elaborate:

Lower pressure on demand for industrial capital goods as seen above. Again, it has been announced by several companies that large portions of their capital spending in the oil patch are being deferred or outright cancelled. This means pipe, cable, motors and other such items, also used by pulp and paper, will experience softening demand. This translates into shorter lead times and lower prices. Good for us.

Unemployment in the oil patch. The pulp and paper industry has been struggling severely to find maintenance managers, maintenance workers and industrial IT experts. They should be knocking on your door soon unless you are very close to the Gulf Coast.

Even cheaper money. One area in which I specialize, tax-exempt bond funding of qualified capital projects, is already awash in money. Other categories of financing should now be chasing quality projects, too. Investment managers are desperate for high return projects and high return projects these days are impossible to find. This means you can likely obtain project financing for any reasonable project at a reasonable rate.

For once, the grass is greener on our side of the fence.

Jim Thompson is Executive Editor of Paperitalo Publications. He can be reached by email at jthompson@taii.com.
****

---