Celebrating all things paper: The wonder and the legacy, continued
Print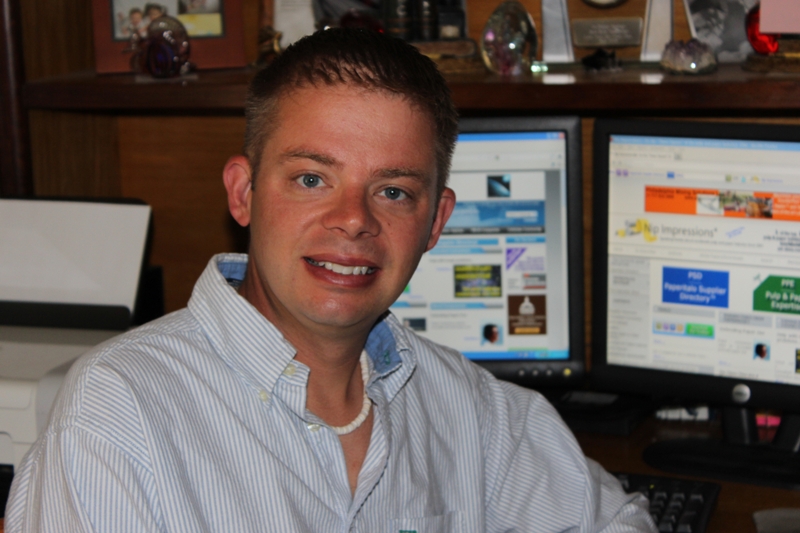 Since its founding in 1873 in Neenah, Wisconsin, Neenah Paper has built a tradition of innovation, service and growth - and the late D.K. Brown (1886-1974) had a big role in the company's success.

Mr. Brown was posthumously inducted into the Paper Industry International Hall of Fame in Appleton, Wisconsin in 2011, and this month, let's take a look back at his life and times.

Daniel Kevill (D.K.) Brown was born in Preston, Lancashire England on Jan. 21, 1886. At the age of 14, he began a six-year apprenticeship as a carpenter and joiner in his father's business. In 1906, he came to Neenah, Wisconsin, where he worked as a carpenter and also took night courses in business.

Brown started his career in the paper industry with Kimberly-Clark. When Neenah Paper Company separated from Kimberly-Clark in 1912, Brown joined Neenah Paper as a management trainee and worked his way up the corporate ladder to become president in 1941 and retired as CEO in 1955. In June 1954, Brown was awarded Honorary Ph.D. Degree from Lawrence College (now University) Appleton.

Brown has been described as an experienced technical person, a skilled leader and an administrator. He worked diligently with the War Department to provide necessary paper products for Army and Navy needs. It was difficult and costly to change production from fine writing paper to the many different needs of the armed forces, but he made sure that Neenah Paper Company met the challenge. He had a marked impact on both the paper industry and the Fox River Valley.

Brown was a founding trustee of the Institute of Paper Chemistry, a graduate school. He also served two terms as president of the American Paper and Pulp Association, served as president of the National Writing Paper Manufacturing Association, vice president of the Wisconsin Pulp and Paper Manufacturers Traffic Association and president of the Wisconsin Paper Group.

Brown was also very active in the local community. He served on the boards of the Wisconsin Heart Association, First National Bank of Neenah, First Presbyterian Church of Neenah, Boys Brigade Association, and High Cliff Forest Park. He was also a founding director and president of North Shore golf club. He received an outstanding Service Award from Wisconsin Heart Association.

D.K. Brown passed away on July 25, 1974 in Neenah, Wisconsin.

Steve Roush is Vice President, Publisher and Editor and in charge of the International Desk at Paperitalo Publications. He can be reached by email at steve.roush@taii.com. Many thanks go to the Paper Industry International Hall of Fame, Inc., for biographical information on Hall of Fame inductees.

****

---