Paperitalo's Boutique
Inside PaperMoney
Departments
Current News
In Closing
Reference Library
Member Options
About Paper Money
Celebrating all things paper: The wonder and the legacy, continued
Print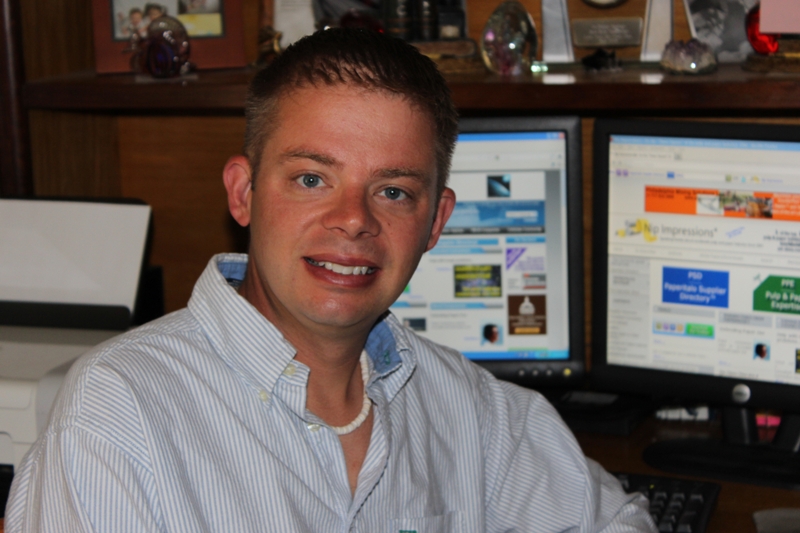 Ladies and gentlemen, as we in the pulp and paper industry know, Buckman Laboratories Inc. is a privately held, global specialty chemical company with headquarters in Memphis, Tennessee.

This month, let's take a look at the life and times of the late Dr. Stanley J. Buckman, who founded the company in 1945 and was posthumously inducted into the Paper Industry International Hall of Fame in Appleton, Wisconsin in 2002.

Dr. Buckman was born Nov. 24, 1908, in Tyndall, South Dakota. He received Bachelor of Science and Ph.D. degrees in biochemistry from the University of Minnesota College of Forestry in 1931 and 1933.

Dr. Buckman co-founded Central Laboratories, Inc. in 1941. Central's first project was developing a decay-resistant wood for military use during World War II. He became one of the country's leading authorities on wood preservation. The laboratory provided products for wood and fabrics for military uses and other essential defense purposes.

In 1945, Dr. Buckman founded Buckman Laboratories, Inc. in Memphis, Tennessee. The company's first product was microbiocide BMS-11, widely used for controlling slimes in paper machine systems. Today, Buckman Laboratories provides pulp and paper industry chemicals for control of pitch, stickies, deposits, retention and drainage aids, foam control, dye retention, recycling, water and wastewater treatment, and corrosion and scale control.

Although he was actively involved in all operations of the company, it's been said that his first love was research and development. He was always in touch and knew the status of every project, initiating many of them. His name appears on most of the company's initial patents as inventor or co-inventor, and he authored 26 publications.

Colleagues cite his contagious, youthful enthusiasm. He focused on the future, his optimism made it exciting, and his logic cut through the peripheral to the final solution. He was a member of 13 professional organizations related to his expertise, including American Chemical Society; American Society for Testing Materials; Canadian Pulp and Paper Association; Paper Industry Management Association (PIMA); New York Academy of Science; and American Association for the Advancement of Science.

Dr. Buckman passed away on Sept. 10, 1978.

"When I look back over our history, I am sure that Dr. Stanley Buckman would be proud of how Buckman has continued to grow and thrive," said company CEO Steve Buckman. "We have thrived because we have been willing to adapt and change yet remain Buckman at our core - a company focused on our customers."

Steve Roush is Vice President, Publisher and Editor and in charge of the International Desk at Paperitalo Publications. He can be reached by email at steve.roush@taii.com. Many thanks go to the Paper Industry International Hall of Fame, Inc., for biographical information on Hall of Fame inductees.

****

---