Paperitalo's Boutique
Inside PaperMoney
Departments
Current News
In Closing
Reference Library
Member Options
About Paper Money
Celebrating all things paper: The wonder and the legacy, continued
Print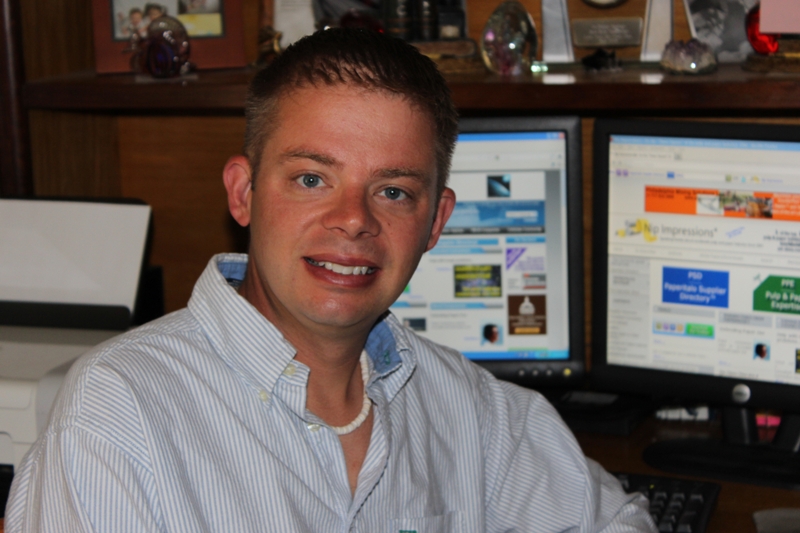 Ladies and gentlemen, since we chatted last month, Robert C. "Bob" Williams, co-founder of the James River Corporation and a 1998 inductee into the Paper Industry International Hall of Fame in Appleton, Wisconsin, passed away at the age of 86.

We at Paperitalo Publications offer our condolences, thoughts and prayers to the Williams family.

Mr. Williams was a leader in the pulp and paper field and led an exemplary career, and his generosity through the years has brought continued success to the industry.

This month, we highlight the life and times of Mr. Williams.

Mr. Williams was born in Cincinnati, Ohio, on January 24, 1930. He graduated with a mechanical engineering degree from the University of Cincinnati in 1953 and from Xavier University with a master's in business administration in 1957. He also attended the University of Richmond, Rochester Institute of Technology, and Harvard Business School. While a student, he worked as a co-op engineer with Gardner Board and Carton Company in Middleton, Ohio. In 1955 and 1956, he was a special student at The Institute of Paper Chemistry in Appleton, Wisconsin.

Following his graduation in 1953, he went to work for Garner Division of Diamond International Corporation, where he held various technical and supervisory positions. He left there in 1959 to head the research department at Albemarle Paper Company. He later became vice president of research and development, planning and budgeting, and industrial engineering.

His association with Brenton Halsey and their formation of James River Corporation was soon well known throughout the industry when they distinguished themselves as innovative leaders.

Mr. Williams' association involvements include American Forest & Paper Association, member, executive committee; board of directors, past chairman, executive committee, Specialty Packaging & Industrial Division; and past chairman, Pulp Producers Executive Board. He is past chairman of the board of trustees for both the Institute of Paper Science and Technology and past chairman of the Miami University Paper Science and Engineering School Foundation.

In 1983, Mr. Williams was presented the Distinguished Alumni Award, Xavier University; and the Distinguished Alumni Award, University of Cincinnati, in 1984. In 1985, he received the Paper Industry Management Association (PIMA) Man of the Year Award.

Mr. Williams served as president and chief operating officer of James River for 20 years and then as chairman, president, and chief executive officer until his retirement in 1996. He and his wife, Barbara, raised two children.

Steve Roush is Vice President, Publisher and Editor and in charge of the International Desk at Paperitalo Publications. He can be reached by email at steve.roush@taii.com. Many thanks go to the Paper Industry International Hall of Fame, Inc., for biographical information on Hall of Fame inductees.
****

---