Paperitalo's Boutique
Inside PaperMoney
Departments
Current News
In Closing
Reference Library
Member Options
About Paper Money
Celebrating all things paper: The wonder and the legacy, continued
Print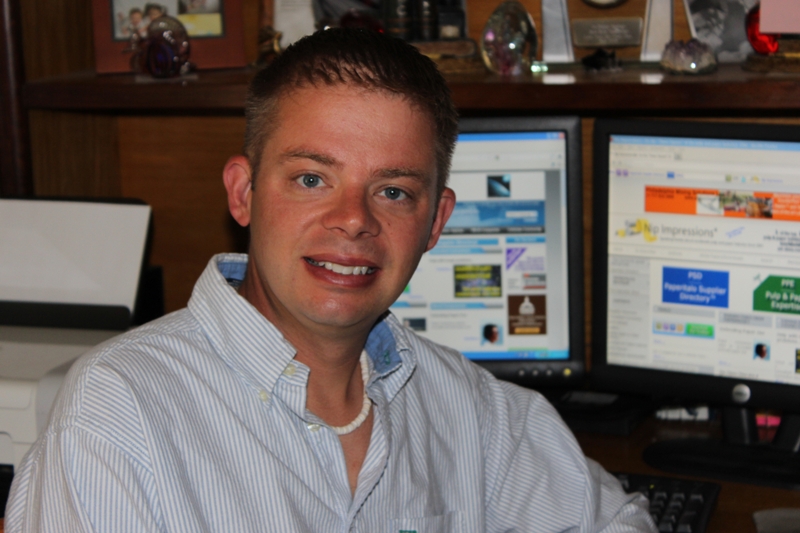 Ladies and gentlemen, in less than a month, the Paper Industry International Hall of Fame's membership roster will expand to 135 on Oct. 6 with the induction of six from the United States and Finland.

Thomas Gardner, Niilo Heikki Hakkarainen, Charles Klass, Otto Kress, Irwin Pearl and Juhani Strömberg will join previous members of the Paper Hall of Fame during the 22nd class induction ceremonies at the Radisson Paper Valley Hotel in Appleton, Wisconsin. The annual ceremony will begin with a reception at 5:30 p.m. Oct. 6, followed by dinner at 6:30 p.m. and the ceremony at 8 p.m. Attendees also will have the opportunity to witness the hanging of the commemorative plaques at the Paper Industry International Hall of Fame within the Paper Discovery Center located at 425 W. Water St. Reservations and sponsorships can be made through the Paper Industry International Hall of Fame office at 920-380-7491.

The Paper Industry International Hall of Fame recognizes individuals who, through their inventions, initiative and efforts, have built or improved paper and allied industries worldwide. Each of the inductees are recognized in one or more categories, including academic, economics, entrepreneur, leadership, inventor/innovator, service and research and development.

For the past year, we've devoted a spot on PaperMoney to spotlight one of the Hall's inductees, and this month, we look at the life and contributions of the late Johann Matthäus Voith, founder of the J.M. Voith Company of Heidenheim, Germany, who was enshrined in the Paper Industry International Hall of Fame in 2008.

Mr. Voith was born on April 29, 1803 in Heidenheim, Baden-Wurttemburg, Germany. Growing up in his father's house, he learned the family's traditional locksmithing trade. Voith took over the family business at the age of 22 upon the death of his father. At the time, the Voith locksmith workshop employed only five people.

In 1830, Voith participated in the construction of a paper machine for the Rau and Voelter paper mill in Heidenheim. In 1837, he collaborated with paper makers Heinrich Voelter and Son, with the goal of obtaining a paper machine. Their petition for the machine proved successful, and while Voelter procured the machine parts, Voith completed its assembly. In 1848, Voith and Voelter again partnered with the ambitious goal of producing paper as a bulk commodity, together building the first wood milling machine.

With the growing paper industry facing a shortage of rags for pulping, it soon became imperative to find a new raw material for pulp. In the mid-1800s Friedrich Gottlob Keller began experimenting with wood as a new source of pulp. However, his fledgling efforts resulted in uneven, splintery pulp. Using Keller's methods as inspiration, Voith designed new grinding machines that would result in fewer wood shavings polluting the pulp. Collaborating with Voelter, Voith created grinders that yielded higher pulp outputs, improving factory efficiency. However, Voith's new grinders still produced a heavily splintered wood pulp. To remedy this, Voith invented a new process for refining wood splinters based on a milling technique he observed in a chalk factory. The result was a refiner with sharp grindstones that would be placed between the screening cylinders in a mill, which would create a higher quality wood pulp. Voith's innovations revolutionized the paper industry by producing higher quality, marketable wood pulp as a new raw material for industrial paper products.

Voith was both an inventor of key technology for producing paper pulp from wood and the founder of the company that has become one of the world's leading suppliers of paper making equipment.

Voith also exercised his talent for industrial designing in creating his own water wheels, pumps, and water turbines, all of which were made in a foundry built next to his workshop. His son, Friedrich, joined Voith's company in 1864, which was soon expanded into a machine factory. The J.M. Voith Company was officially formed on January 1, 1867. In the same year, the elder Voith turned over his company to his son, Friedrich.

Johann Matthäus Voith married Johanna Mundigel on April 22, 1833 and together had four children, Johanna, Christian (who died shortly after birth), Catharina and Friedrich. Johann Matthäus Voith died on April 22, 1874.

Today, Voith GmbH has around 39,302 employees worldwide, with 14,434 working in Germany. For the 2013-14 business year, the consolidated group had revenues of €5.34 billion, profits of €41 million and a new order volume of €5.58 billion.

Steve Roush is Vice President, Publisher and Editor and in charge of the International Desk at Paperitalo Publications. He can be reached by email at steve.roush@taii.com. Many thanks go to the Paper Industry International Hall of Fame, Inc., for biographical information on Hall of Fame inductees.


****

---