Paperitalo's Boutique
Inside PaperMoney
Departments
Current News
In Closing
Reference Library
Member Options
About Paper Money
Celebrating all things paper: The wonder and the legacy, continued
Print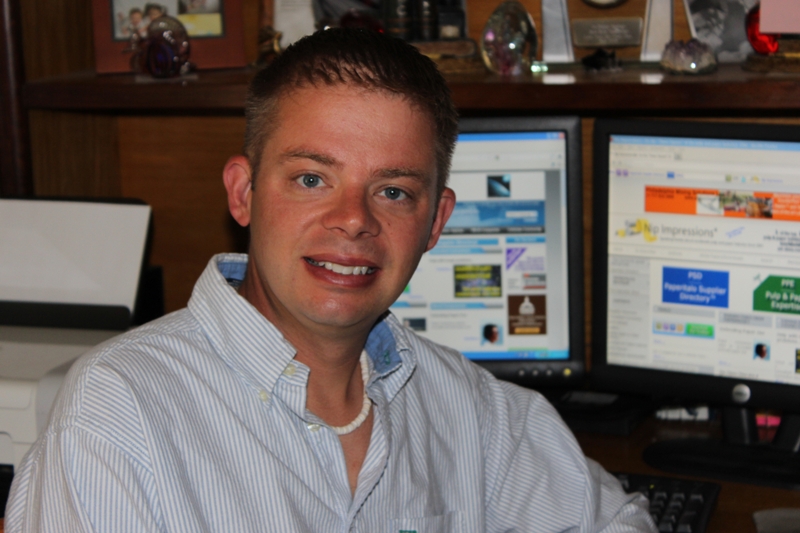 Ladies and gentlemen, since we've kicked off this series of recognizing innovators, legends and pioneers in the pulp and paper industry, I am happy to report that this set of offerings has been well-received and we have had a lot of positive feedback on the profiles of those who have been enshrined in the Paper Industry International Hall of Fame.

And if you've not had the opportunity to visit the Paper Industry International Hall of Fame in Appleton, Wisconsin, along with the Paper Discovery Center, I would wholeheartedly encourage you to stop by there next time you're in or close to "The Badger State." (Or "Cheese State" or "America's Bread Basket," if you prefer...)

And if you've followed Paperitalo Publications for any length of time, you might be aware that we produce and offer commemorative coins each year, and in partnership with our good friends over at the Paper Industry International Hall of Fame, we are featuring those who have been enshrined in the Hall. In 2016, our commemorative coin features the late William Rittenhouse (1644-1708), who is credited with being the first person to make paper in North America.

I've got my William Rittenhouse coin, and I invite you to pick up a handful for you and your pulp and paper industry friends.

But we digress. Let's take a look at the life and times of Mr. Rittenhouse.

More than 370 years ago, he was born in a small village in the Ruhr region of Germany with the name Wilhelm Rettinghaus or Rittinghaus. During his stay in the Netherlands he changed his name to Willm Rittenhuysen. This name was also found on a petition for naturalization of residents of Germantown, Pennsylvania dated 7 May 1691.

As a youngster, he learned the papermaking trade in Mulheim, Germany, while working at his uncle Mathias Vorster's mill. The two men later went to Holland, where they were employed in a Gelderland mill near Arnhem. In 1688, Mr. Rittinghausen, by now a Dutch citizen, immigrated to British North America and changed his name again, this time to William Rittenhouse.

Two years later, in 1690, he established a paper mill on the Monoshone Creek near Germantown, which is now Philadelphia. Joining him in the venture were three partners, Robert Turner, Thomas Tresse, and a printer named William Bradford.

It was the first paper mill to be established in the colonies.

It has been written that Mr. Rittenhouse's knowledge and skill played a major role in this courageous undertaking. His ability to organize financial backers as partners and a printer-partner as a contractual customer for the products led to an expedient and successful enterprise. Previous to this operation, all paper was imported from Europe and taxed accordingly. The new mill provided a local source of printing, writing, and wrapping paper, as well as pasteboard. It's been said that Mr. Rittenhouse could well be called America's father of recycling, since all of the mill's fiber for hand papermaking was obtained from discarded rags and cotton.

Then in 1706, Mr. Rittenhouse bought out the other partners and became sole proprietor of the Rittenhouse Paper Mill. He, and later his son, Claus, trained and developed a versatile work force to produce good products. This eventually led to starting up additional mills in Pennsylvania. Mr. Rittenhouse proved that papermaking in America could be a viable, economically sound business. Thus began the saga a vital and dynamic industry that fulfilled a significant role in America's growth.

Mr. Rittenhouse passed away in February of 1708 and left the paper mill to his son, Claus. The business prospered at the site, and was operated by six generations of family descendants. For 20 years, Rittenhouse Paper Mill was the only paper mill in the colonies. In 1710, William Dewees, who was married to Claus Rittenhouse's sister, built a mill nearby in Chestnut Hill, having learned the trade at Rittenhouse Paper Mill. In 1729, the Willcox Ivey Mill was built in Chester County.

Forty years after the founding of Rittenhouse Paper Mill, the number of printers and paper mills grew exponentially. The Rittenhouse family monopoly in paper was over, but Mr. Rittenhouse's descendants continued making paper on the Monoshone Creek until the 19th Century Industrial Revolution, when the development of the Fourdrinier, with its endless web and cylinder papermaking, changed the industry forever.

Steve Roush is Vice President, Publisher and Editor and in charge of the International Desk at Paperitalo Publications. He can be reached by email at steve.roush@taii.com. Many thanks go to the Paper Industry International Hall of Fame, Inc., for biographical information on Hall of Fame inductees.

****

---