Paperitalo's Boutique
Inside PaperMoney
Departments
Current News
In Closing
Reference Library
Member Options
About Paper Money
Celebrating all things paper: The wonder and the legacy, continued
Print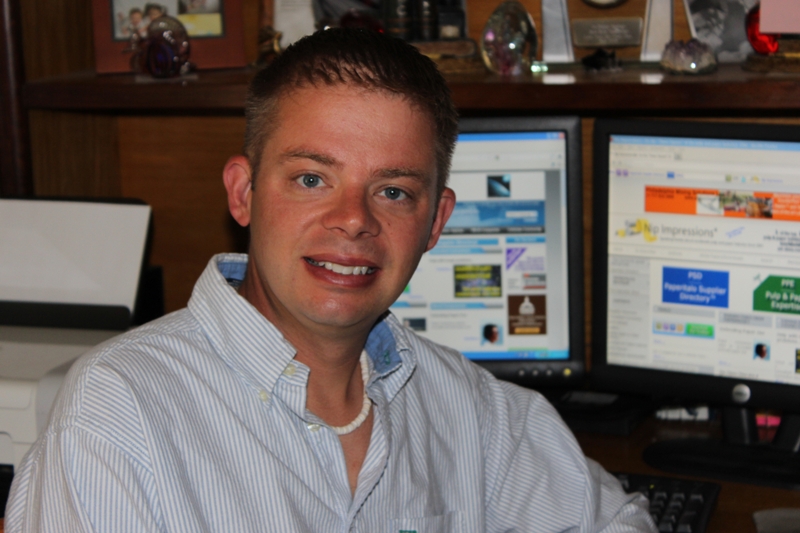 Ladies and gentlemen, it's probably safe to say that pretty much everyone in our great industry is familiar with the name Johannes Gutenberg -- the German blacksmith, goldsmith and, oh, by the way, was also a printer and publisher who introduced printing to Europe nearly 600 years ago.

Nearly six years ago, Gutenberg was enshrined in the Paper Industry International Hall of Fame as an inventor and innovator.

Johannes Gensfleisch zur Laden zum Gutenberg was born in Mainz, Germany in 1398, the youngest son of a patrician (aristocrat) family of Friele Gensfleisch zur Laden and his second wife Else Wyrich.

In 1411, the family migrated to Strasbourg for political reasons because of an uprising against the patricians. Gutenberg studied at the University of Erfurt in Germany. He was a goldsmith and a printer who introduced modern book printing.

Gutenberg invented a method of printing from movable type in the mid-1400s which was used without significant change until the 20th century as the so-called letterpress printing process. The elements of his invention consisted of a mold, with punch-stamped matrices (metal prisms used to mold the face of the type) with which type could be cast precisely and in large quantities; a type-metal alloy (lead, tin, antimony); a new press and a smudge-resistant oil-based ink (lampblack, turpentine, linseed-oil and egg whites). None of these features existed in the earlier printing methods.

In 1455, Gutenberg published his 42-line Bible, commonly known as the Gutenberg Bible. About 180 were printed, most on paper and some on vellum. The printing technology spread quickly and news and books began to travel across Europe much faster than before with enormous impact on Western Civilization. Because of the significantly increasing demand for printing material, Gutenberg's invention hugely stimulated the growth of paper mills all over Europe.

Typographic printing is a European invention. The Chinese and the Koreans came the nearest to developing this form of printing, by 1040 and by 1300, respectively, but did not progress beyond primitive sand casting of their characters which did not lend themselves to mass production techniques. The lack of an alphabet of a limited number of letters made the mass production of types impractical.

Gutenberg died in Mainz, Germany, on Feb. 3, 1468. He was buried in the Franciscan church at Mainz, his contributions largely unknown. This church and the cemetery were later destroyed, and Gutenberg's grave is now lost. In 1504, he was mentioned as the inventor of typography in a book by Professor Ivo Wittig. It was not until 1567 that the first portrait of Gutenberg, almost certainly an imaginary reconstruction, appeared in Heinrich Pantaleon's biography of famous Germans.

It has been written that Gutenberg's introduction of mechanical movable type printing to Europe started the Printing Revolution and is widely regarded as the most important invention of the second millennium, the seminal event which ushered in the modern period of human history. It played a key role in the development of the Renaissance, Reformation, the Age of Enlightenment, and the scientific revolution and laid the material basis for the modern knowledge-based economy and the spread of learning to the masses.

Steve Roush is Vice President, Publisher and Editor and in charge of the International Desk at Paperitalo Publications. He can be reached by email at steve.roush@taii.com. Many thanks go to the Paper Industry International Hall of Fame, Inc., for biographical information on Hall of Fame inductees.
****

---