Paperitalo's Boutique
Inside PaperMoney
Departments
Current News
In Closing
Reference Library
Member Options
About Paper Money
Celebrating all things paper: The wonder and the legacy, continued
Print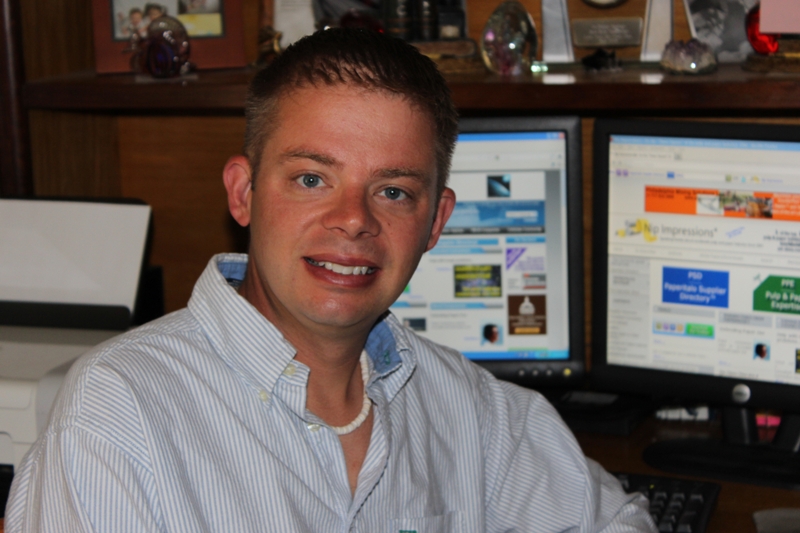 Ladies and gentlemen, earlier this month we profiled over on Nip Impressions how Pratt Industries officially opened its fourth, 100-percent recycled paper mill in Valparaiso, Indiana. The new mill, which will produce 500,000 tons of recycled paper at capacity, will supply the company's rapidly expanding Midwest box-making operations.

"This is the most environmentally friendly and modern containerboard mill in the world," said company chairman Anthony Pratt. "We're proud that we are the only major paper company that produces only 100-percent recycled paper and these days this is very important to our customers. In doing so we save 68,000 trees a day or enough to cover 120 football fields.

"What's also important to our customers is cost effective packaging and this technologically advanced mill will produce lightweight papers that produce boxes that work at lower cost."

Pratt boasts that it has now built three of the last four paper mills constructed in the United States, which is, indeed, quite an achievement.

In honor of Pratt Industries' latest milestone, we profile the late Richard Pratt, the father of Anthony Pratt, who was inducted into the Paper Industry International Hall of Fame in Appleton, Wisconsin in 2002 for his entrepreneurship and leadership.

Mr. Richard J. Pratt was born in Danzig, of Polish parents, in 1934, immigrating to Australia from pre-war Poland in 1938 via England. He graduated from University High School in 1952 and enrolled at University of Melbourne. At age 18, he was juggling study, theatre and his position as company salesman for the family business, Visy Board. After a brief theater career in London, he returned to Melbourne and the company.

Upon the death of his father, Mr. Pratt took over the company in 1969. At that time, it had annual turnover of about A$5 million. In 2002, the year he was inducted into the Hall of Fame, the group turnover exceeded A$3 billion (U.S. $1.7 billion).

The Hall of Fame noted that one of the features of the Pratt Group Expansion was waste reclamation. Its first paper recycling mill was built in 1979. In 1997, Pratt Industries opened what was described as the world's most advanced paper recycling facility on Staten Island, New York.

After that, the company expanded its new technical center in Coolaroo, Victoria. In November 2001, the company officially opened its A$450 million kraft pulp and paper mill at Tumut, New South Wales. The mill was hailed as the world's cleanest and most technically advanced kraft paper mill.

While he was chairman of Visy Industries, Mr. Pratt's public services included foundation chancellor, Swinburne University of Technology; chair of finance committee, U.S. Coral Sea Commemorative Council; president, Victorian Arts Center Trust; chairman, Australian Business Arts Foundation; and chairman, Mental Health Research Institute of Victoria.

Mr. Pratt received the AC, Companion of the Order of Australia in 1998, Australia's highest honor. He had also received the AO, Officer of the Order of Australia, in 1985. He was awarded an honorary doctorate from Swinburne University of Technology and Monash University. He was named the Packaging Achiever of the year by the Packaging Council of Australia.

Mr. Pratt passed away on April 28, 2009 at the age of 74.

Under the management of businessman and philanthropist Richard J. Pratt, Visy went from a modest two-facility Melbourne operation to a global company with 110 sites in Australia, the United States, Papua New Guinea and New Zealand.

Steve Roush is Vice President, Publisher and Editor and in charge of the International Desk at Paperitalo Publications. He can be reached by email at steve.roush@taii.com. Many thanks go to the Paper Industry International Hall of Fame, Inc., for biographical information on Hall of Fame inductees.
****

---