Paperitalo's Boutique
Inside PaperMoney
Departments
Current News
In Closing
Reference Library
Member Options
About Paper Money
Celebrating all things paper: The wonder and the legacy, continued
Print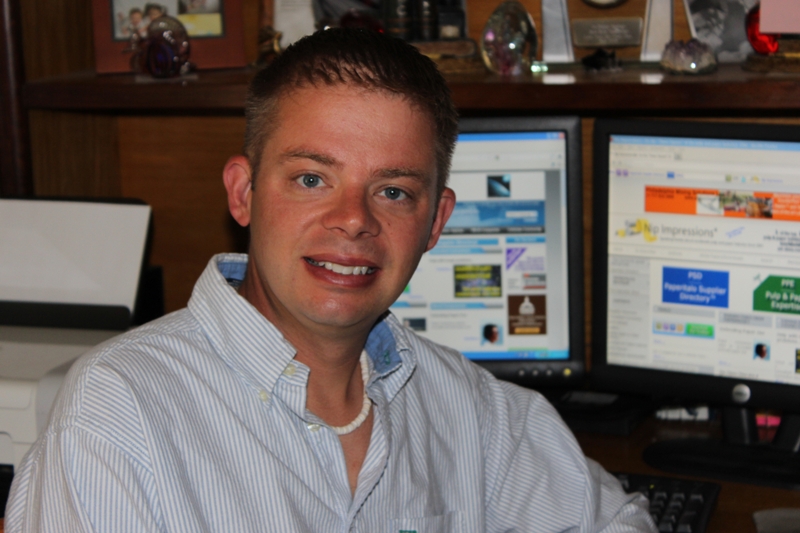 Ladies and gentlemen, since we spoke last month, the Paper Industry International Hall of Fame Inc., based in Appleton, Wisconsin, has announced that Kevin M. Gilligan, CEO of Appvion, will be the keynote speaker at the 22nd annual Hall of Fame Induction Ceremony on 6 October 2016.

The event will be held at the Radisson Paper Valley Hotel in Appleton. The 2016 Paper Industry International Hall of Fame inductees will be selected in May and announced in early June. Nominations for candidates for induction into the Paper Industry International Hall of Fame are now being accepted. The deadline for submitting a completed nomination is 31 March 2016.

To date, the Paper Industry International Hall of Fame has inducted more than a hundred papermaking innovators since it was established more than two decades ago. Since we started this series last year, we've profiled a handful of papermaking legends. This month, we highlight an inductee who was born close to 2,000 years ago - Cai Lun (50-121 A.D.) of China.

Of the many inventions of ancient China, four have been given special honor. They are the compass, gunpowder, papermaking and printing.

As we all know, the invention of paper clearly affects the world today, but providing the proper credit for ancient inventions is a difficult task. Nevertheless, the best information points to a servant of the Chinese imperial court, a eunuch named Cai Lun (sometimes spelled Ts'ai Lun), as the man who can be credited with the invention and innovation of paper in 105 A.D. In addition, Cai Lun took paper beyond being a technical invention and helped drive its widespread adoption such that it became a successful innovation, one that would stick, dramatically changed the world and continues to be a major societal force.

In the fifth century, the Chinese scholar Fan Ye credited Cai Lun with the discovery of paper in his official history of the Han Dynasty, a golden era in Chinese history. He wrote "Intimes, writings and inscriptions were generally traced upon pieces of bamboo, or upon strips of silk... silk being costly and bamboo heavy these two materials could not be used conveniently. It was Cai Lun who conceived of the idea of making paper from the bark of trees, hemp waste, old rags and fish nets."

In the book, "The 100 - a Ranking of the Most Influential Persons in History" by Michael H. Hart, Cai Lun is ranked as the seventh most influential person in history due to his invention or discovery of papermaking. That he was ranked above Gutenberg, Einstein, Pasteur, Galileo, Aristotle and others is truly significant, and it relates to the fundamental importance of paper to civilizations of the world.

When he was enshrined back in 2009, the Hall of Fame wrote, "Many inventions wither away into obscurity and fail to become lasting innovations until the right person with the right vision, means and connections comes along. Cai Lun with access to the Emperor, with a vision of the potential of the invention, and with the credibility to make a report that would gain imperial attention, was such a man. It is Cai Lun whom we can properly credit for successfully driving the innovation of paper into ancient Chinese and ultimately world history."

Cai Lun was born in Guiyang (modern day Leiyang). Despite his accomplishments, Cai Lun became involved in imperial intrigue, assisting the empress in dealing with a romantic rival for the emperor's attention. When power shifted in 121 A.D., he was called to be judged for his role. Rather than appear for judgment, Cai Lun bathed, dressed in his finest robes and then drank poison, ending the life of the man who started one of the greatest inventions and innovations in history.

Steve Roush is Vice President, Publisher and Editor and in charge of the International Desk at Paperitalo Publications. He can be reached by email at steve.roush@taii.com. Many thanks go to the Paper Industry International Hall of Fame, Inc., for biographical information on Hall of Fame inductees.

****

---