Celebrating all things paper: The wonder and the legacy, continued
Print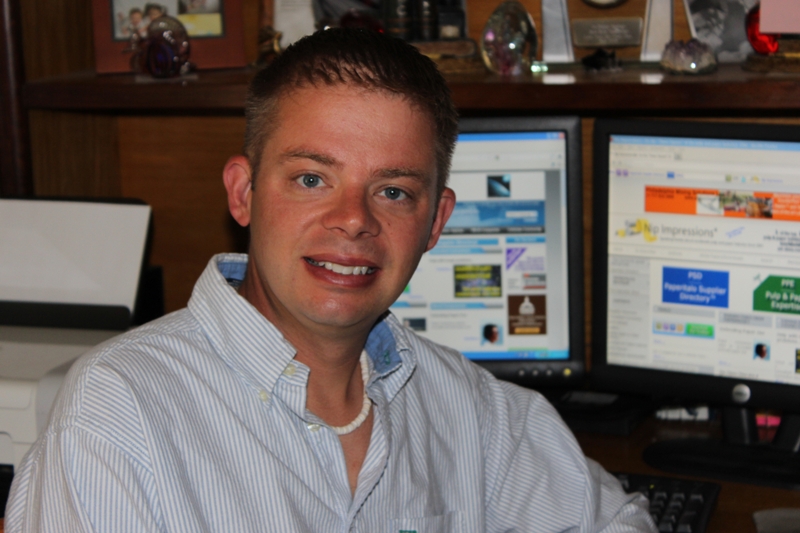 Ladies and gentlemen, Mr. George H. Weyerhaeuser was inducted into the Paper Industry International Hall of Fame in 2001 for his leadership in the industry.

As you might have read this month, Weyerhaeuser Co. has been in the news as shareholders of Weyerhaeuser and Plum Creek Timber in the past week approved their planned merger, which was announced last November, and it was also announced that the company sold its Federal Way, Washington campus as it gets set to move to a new corporate headquarters in Seattle this summer.

In 1900, Mr. Frederick Weyerhaeuser (1834-1914) founded the Weyerhaeuser Timber Company, which has grown to become one of the largest sustainable forest products companies in the world.

Mr. George H. Weyerhaeuser, a great-grandson of Frederick Weyerhaeuser, joined Weyerhaeuser Company in 1947 after graduating with honors from Yale University with a Bachelor of Science degree in industrial administration. He initially worked in the woods as a logger. Then in 1949, he began working in the company's pulp mills at Longview, Washington. He transferred to Springfield, Oregon, lumber manufacturing operations in 1951 where he progressed from foreman to assistant manager and then to wood products area manager in 1954.

In 1957, Mr. Weyerhaeuser was named assistant to the executive vice president at corporate headquarters in Tacoma, Washington. He was appointed manager of wood products in 1958 and was elected to the board of directors in 1960. He was appointed executive vice president for wood products and timberlands in 1961, followed by executive vice president for all manufacturing and timberlands operations in 1964.

In 1966, Mr. Weyerhaeuser became the company's chief executive officer and ninth president. He served as chief executive officer until 1991. He became chairman of the board of directors in 1988 and continued in that role until his retirement in 1999.

According to the Paper Industry International Hall of Fame, Mr. Weyerhaeuser was an advocate for addressing environmental aspects of forest management well before it became popular. He sponsored a strong sustainable forest management ethic at Weyerhaeuser, with an emphasis on rapid replanting following harvest; improvements in forest growth and yield; and measures to protect water quality, soil productivity, and wildlife habitat. Tree farms and high-yield forestry practices that Weyerhaeuser Co. pioneered have set the standard for private forest management through the forest industry.

The Hall of Fame added that during his career, Mr. Weyerhaeuser was a visionary in improving his company's utilization of raw material, including use of wood residuals to manufacture composite panel products; biomass fuels; and recycled fiber for pulp and paper manufacturing. As a firm believer in the benefits of free trade, under his leadership, Weyerhaeuser Co. became the leading exporter of forest products to the Pacific Rim and was the first to establish a strong forest products trade relationship with China.

Steve Roush is Vice President, Publisher and Editor and in charge of the International Desk at Paperitalo Publications. He can be reached by email at steve.roush@taii.com. Many thanks go to the Paper Industry International Hall of Fame, Inc., for biographical information on Hall of Fame inductees.
****

---