Paperitalo's Boutique
Inside PaperMoney
Departments
Current News
In Closing
Reference Library
Member Options
About Paper Money
Celebrating all things paper: The wonder and the legacy, continued
Print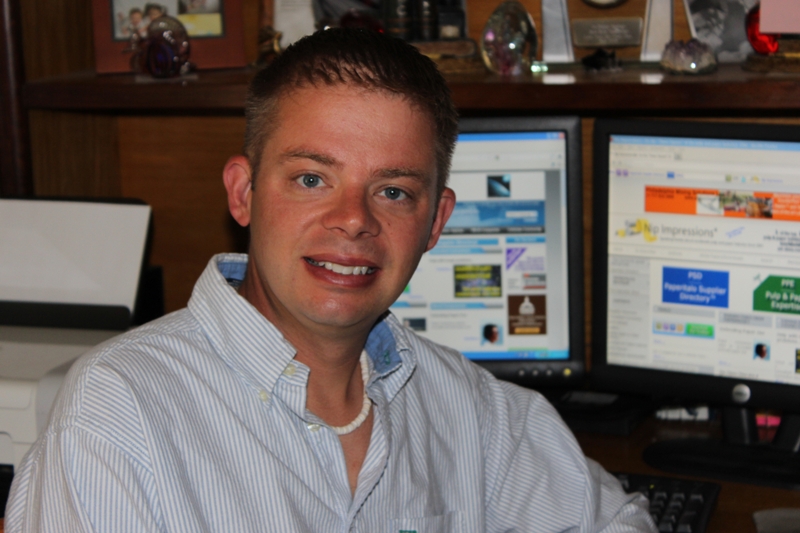 Ladies and gentlemen, as we continue our series on papermaking innovators and legends that have been enshrined in the Paper Industry International Hall of Fame, let's stay in the city that houses the Hall of Fame along with the Paper Discovery Center -- Appleton, Wisconsin.

As a side note, as I pen this latest installment, the temperature in Appleton is minus-8 degrees Fahrenheit -- with a wind chill of minus-28 degrees. (In contrast, it's 10 degrees in Helsinki, Finland and 83 degrees in Jakarta, Indonesia, two other papermaking locations in vastly different places.)

So on a cold January day in "The Badger State," let's take a look at the life and career of Oscar Boldt, who was inducted into the Hall in 2000 for his leadership, entrepreneurship and service.

As many of you know, Mr. Boldt has spent more than a half century with The Boldt Company, one of the largest professional construction services firms in the nation.

Oscar C. Boldt was born and raised in Appleton, Wisconsin. In 1948, he earned his Bachelor of Science degree in civil engineering from the University of Wisconsin in Madison, and joined the Oscar J. Boldt Construction Company. In 1950, he became its chief operating officer and, in 1963, its president, director, and chairman of the board. Later, he was named president of the holding company, The Boldt Group, Inc., and, in 1984, became its chairman and chief executive officer.

During more than 50 years with the company, Mr. Boldt developed a small family corporation founded in 1889 into the leading contractors in the pulp and paper industry with projects ranging from small rebuilds to $495 million, and with revenues more than doubled the second place firm. In 1999, the Engineering News-Record named Boldt Construction Company number 81 among the largest US construction management and general construction firms.

The Boldt Group worked through the United States, with occasional projects in Canada and Mexico. His firm played a key role in the April 1995 rescue operations after the bombing of the Alfred P. Murrah Federal Building in Oklahoma City and received national recognition. In managing the company, Mr. Boldt drew on skills acquired as a navigator on the 15th Air Force bombers on missions out of Italy in World War II. Mr. Boldt also lectured frequently in the University of Wisconsin's engineering and construction management program.

According to the Paper Industry International Hall of Fame, virtually all sectors of the paper industry have benefited from Mr. Boldt's skills. Boldt has assisted owners in deploying capital in fiber supply end of the business from woodyards to pulping operations of all kinds, including deinking of waste paper. The company has erected and rebuilt paper machines in virtually every sector of the industry, including tissue and towel, groundwood coated and uncoated, uncoated freesheet, coated freesheet, specialties, and bleached and unbleached board. In addition, Mr. Boldt has served the finishing sector with experiences in the construction of complex coaters, calenders, winders, sheeting, and converting and packaging operations.

Mr. Boldt was a director of M&I Bank and Midwest Express Airline. For many years he served on the boards of Pierce Manufacturing, Integrated Paper Services, Lawrence University, health related industries, Community Foundation of Fox Valley, Appleton Rotary Club, and Appleton Family YMCA.

Mr. Boldt received the Silver Beaver Award, the Master Entrepreneur of the Year Award, and the 1988 Walter L. Rugland Community Service Award (with his wife, Patricia Hamar Boldt). He also received the Distinguished Service Citation from the University of Wisconsin College of Engineering and was inducted into the Chi Epsilon National Civil Engineering Society in 1996. In a story by the Post-Crescent newspaper, Mr. Boldt said, "My favorite thing is creating something that wasn't there before, and to do it as well as I can. It's to bring honor to Martin (his grandfather) and O.J. (his father). Neither had the opportunities I had."

With Mr. Oscar C. Boldt at its helm, The Boldt Company has provided jobs for thousands of people and built projects that have enhanced the quality of life, not only for Wisconsin citizens, but for residents throughout the United States.

Steve Roush is Vice President, Publisher and Editor and in charge of the International Desk at Paperitalo Publications. He can be reached by email at steve.roush@taii.com. Many thanks go to the Paper Industry International Hall of Fame, Inc., for biographical information on Hall of Fame inductees.

****

---