Caring: A key value
Print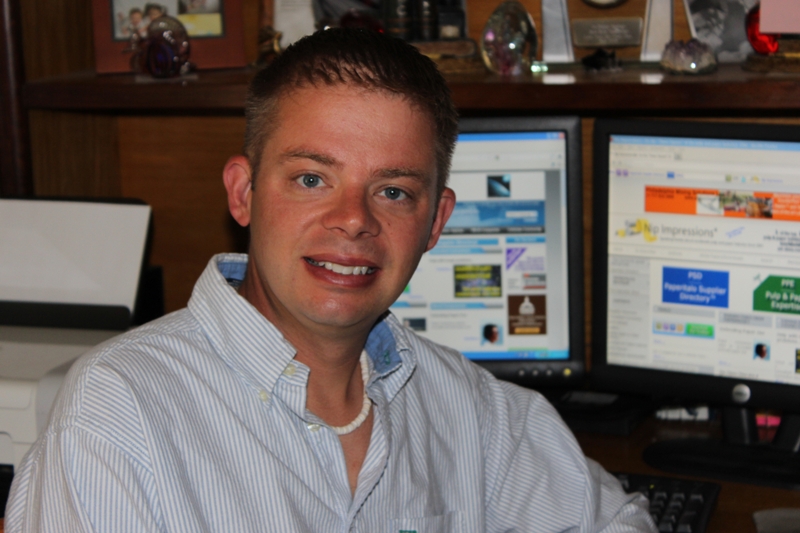 Ladies and gentlemen, one of my favorite parts of April these days is attending the annual Miami University Paper Science and Engineering Foundation Meeting and Student Recognition Banquet in lovely Oxford, Ohio.

It's amazing how quickly the seasons seem to change in the Midwest United States. Not so long ago, I was plowing through nearly a foot of snow and braving wind chills that dipped below zero degrees Fahrenheit.

Last week, I rolled down the windows of the car on a sunny afternoon as the temperatures climbed into the 80s and enjoyed seeing the flowering trees on my journey to the Miami University campus.

Paperitalo CEO Jim Thompson and I were thrilled to see many familiar faces in the pulp and paper industry, and we enjoyed chatting with some of the Miami paper science students - many of whom will undoubtedly play a major roll in the industry in the not-so-distant future.

I also met Mr. John D. Williams, the President and CEO of Domtar Paper, who gave the keynote address at the annual banquet.

Mr. Williams talked about his career, and spoke of major values that he and Domtar hold dear.

He talked about agility and innovation. He spoke of managing complexity in large mills, yet at the same time serving the customer, and at the same time not driving costs way over the edge.

He asked, "How do you manage complexity without putting your costs through the roof?"

That's what managers and engineers address on a daily basis.

In addition, he talked about caring.

As we all know, caring for our environment is vital. We can't use the world's resources and not give any consideration to the next generations.

Mr. Williams said we also have to care for our communities - and care for each other.

"Now, that doesn't mean we have walk in every morning and give each other a hug," Williams said with a smile.

What Mr. Williams said next is something I think every company and every manager needs to consider on a regular basis.

One of the things about caring for your workforce is you make sure that people who underperform, people who are not carrying their weight, get the training they need. But if they can't be rescued, you simply have to part company with them.

"So one of the aspects of caring is that to make certain that if people are really carrying the load, there aren't a bunch of folks wandering around who aren't carrying the load; that can be incredibly demotivating to everybody else," Williams said.

I think we've all seen that up close and personal.

He said that if managers and corporations identify and strive to maintain key values, it has important ramifications.

"Being a responsible corporate citizen, a good steward of sustainable business practices is important, and I suppose at the end, it's very simple, what's the right thing to do?" Williams said. "Not what's the expedient thing to do, sometimes even not what's the profitable thing to do, but what's the right thing to do?"

Truer words have never been spoken.

And at the end of the day, if you live by that and maintain your key values and integrity, if you take care of the folks who carry the load and part ways with the ones who do not, it's the right thing to do.

Steve Roush is Vice President, Content Channels and in charge of the International Desk at Paperitalo Publications. He can be reached by email at steve.roush@taii.com.

****

---